DEUTZ Power Solutions Gensets
You can always count on DEUTZ to provide the right engines and purpose-built gensets designed to keep power flowing smoothly.
DEUTZ engines are designed with simplicity and with ease of maintenance in mind. Several DEUTZ engine models - water or air cooled 'G-drives,' can be counted on to run with little supervision and without after treatment. They offer best cold starting properties under even the most extreme conditions, and their robust design allows worldwide operation even with high sulphur fuels.
Long oil change intervals and ease of use increase the availability of DEUTZ powered gensets, ensuring that they're available and operational at the times they are needed most – when all is on the line.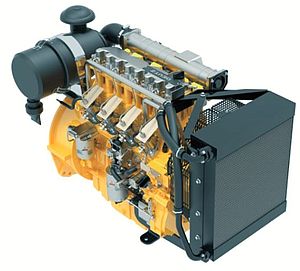 DEUTZ Gensets are a perfect solution for emergency and prime power supply. Our Standard DPS package includes various features and can be customized to meet any application.
DPS gensets are manufactured by DEUTZ, ensuring that each completed unit meets our own strict guidelines, ensuring the reliability our customers have come to expect and always deserve.
These units are ideal for genset manufacturers looking for a solid power source for their final product.
More exciting DEUTZ Power Solutions products are coming soon!