Training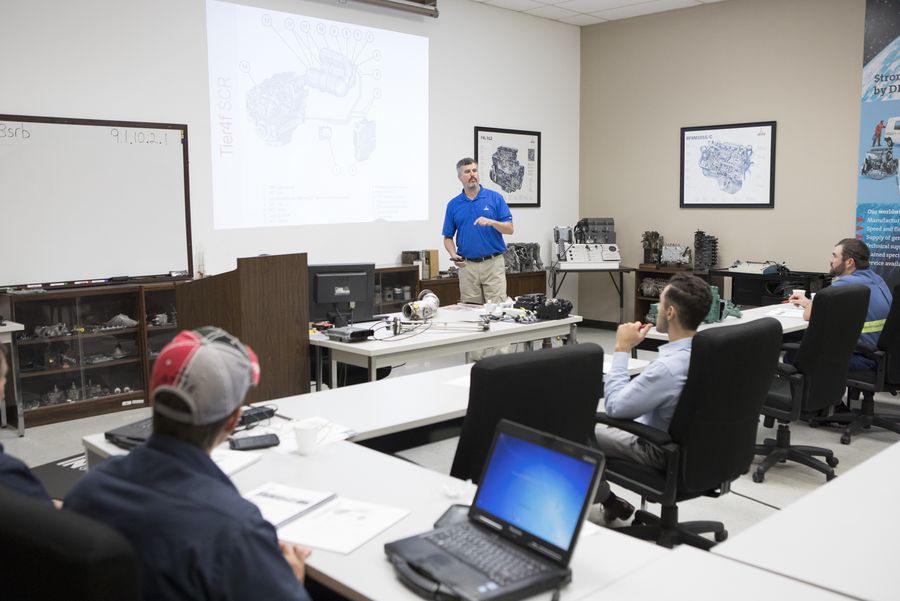 Technician training courses are offered for all current production engines at our training facilities in Atlanta. These training sessions are typically 5 days in length and cover theoretical training as well as hands-on instruction. During these courses, we focus on honing the technicians' troubleshooting skills. At the end of each course the engines that are used during the practical sessions are run, instilling confidence to the participants and verifying that the content of the course was understood. During the last day of the course, the emphasis is on troubleshooting.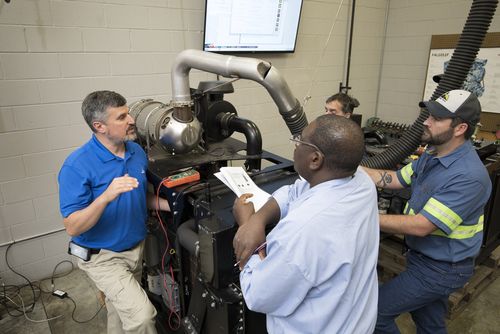 As part of each course, the DEUTZ instructor staff builds problems into the running engines and the participants are coached to quickly diagnose the symptoms based on classical fault diagnosis techniques. We can also arrange custom courses to meet any particular request that we may receive, at our facilities or at yours.
Training is also regularly held by many of our Distributors at their locations. Their instructors have completed our "Train the Trainer" courses, and as such are certified by DEUTZ to conduct "factory authorized" courses. Contact your Distributor for more information about these sessions.