DEUTZ Distributor of the Year MarIndustrial/DAC Industrial Engines Move to New, Larger Locations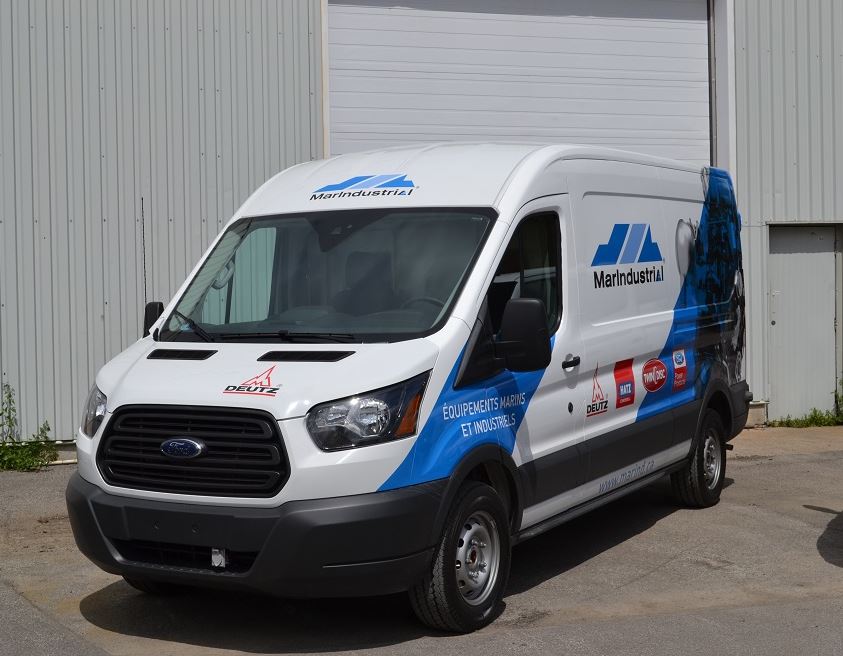 NORCROSS, GA (April 17, 2018) -- DEUTZ distributor Marindustrial Ontario and its DAC Industrial Engines division are building upon the company's recent success as the 2016 DEUTZ Distributor of the Year by moving to new, larger locations. MarIndustrial Ontario is now located in a 11,200-square-foot building at 4090 Ridgeway Drive, Unit #8, in Mississauga, with a showroom, offices, warehouse and service department. Now located at 10 Payzant Ave, Dartmouth, Nova Scotia, DAC Industrial Engines has a new 16,000-square-foot building with a large service yard.
"Both of these new facilities are key steps on our journey to support our past and current business growth," said Éric Nadeau, president of MarIndustrial and DAC Industrial Engines. "With these larger facilities, we can professionally service DEUTZ engines in partnership with newly signed DEUTZ-authorized dealers in Ontario, as well as customers in Nova Scotia and the Atlantic provinces."
DAC Industrial Engines began working with DEUTZ Corporation in 2005. In 2011, MarIndustrial became the official, authorized DEUTZ distributor in Quebec; in 2017, the company signed an agreement to become a DEUTZ distributor in Ontario as well.
"Our corporate vision includes offering reliable, top-quality solutions from respected manufacturers like DEUTZ," Nadeau said. "DEUTZ has supplied quality engines for more than 150 years, so their products were a natural fit for our portfolio. And, with the technical complexity of Tier 4 Final approaching, we knew we needed to partner with an engine manufacturer who is committed to developing a strong Tier-4 platform. With DEUTZ, MarIndustrial and DAC Industrial Engines are in an excellent position to offer the best Tier-4-Final solutions to OEMs throughout Eastern Canada."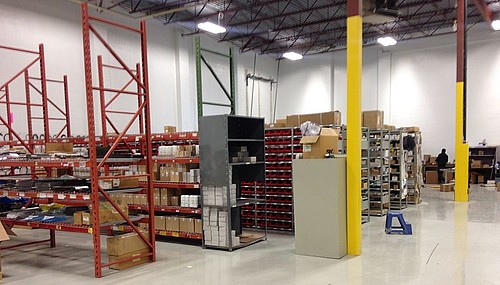 In 2017, DEUTZ named MarIndustrial/DAC Industrial Engines as its 2016 Distributor of the Year based on key performance indicators such as engine sales, parts availability, service training and brand representation. In addition to achieving that honor, MarIndustrial/DAC Industrial Engines was the only North American DEUTZ distributor to earn DEUTZ "Platinum" status in both 2016 and 2017. The company has its own dedicated DEUTZ team which focuses on OEM sales and custom projects. Its strategy is to provide OEMs with a one-stop shop that can offer both technical solutions and local value-added services.
"MarIndustrial and DAC Industrial Engines are very familiar with our engines, and they offer the high level of hands-on expertise that our customers have come to expect," said Steve Corley, chief sales officer for DEUTZ Corporation. "Both the DAC Industrial Engines division in Nova Scotia and MarIndustrial's Ontario location embody the same dedication to quality and customer service that has always made DEUTZ stand apart from other engine manufacturers. We congratulate them on their new, larger locations, as well as their impressive achievements as DEUTZ distributors, and we expect more great things from them in the future."
For more information about MarIndustrial and DAC Industrial Engines, visit www.marind.ca and www.dacie.ca. To learn more about DEUTZ Corporation and its complete line of diesel and natural gas engines, visit www.deutzamericas.com.