DVERT® Technology

Engine and machine control
Engines equipped with DEUTZ Common Rail® fuel injection communicate with the machine via a CAN-Bus protocol. This enables functions such as "drive-by-wire" and full engine control to be integrated in the electronically controlled hydrostatic powertrains of vehicles or machines. Another advantage of these fully automatic, electronic controllers is the integrated engine diagnosis and safety system. If the engine controller registers an abnormal state, such as engine overheating, during operation, engine performance is reduced to emergency mode and is necessary until shutdown. This minimizes cost-intensive repairs, reduces equipment downtime and increases operational reliability.
Mechanical control systems will continue to be offered for DEUTZ engine models in the lower output range as far as possible. These systems feature the simplest mechanical centrifugal-force controllers and closed, torque-regulated centrifugal-force controllers, common in engines up to 7 liters displacement.
Cases exist in which a machine benefits from the uncomplicated nature of a mechanical injection system but still requires the flexibility of an electronic engine controller. We satisfy this need with the DEUTZ EMR® control system, a programmable speed controller that replicates the functions of fully automatic electronic controllers but without the ability to change the ignition time. Functions such as "drive-by-wire", continuous speed control, programmable torque curve modes, torque control and engine safety control are also provided by the EMR® control system.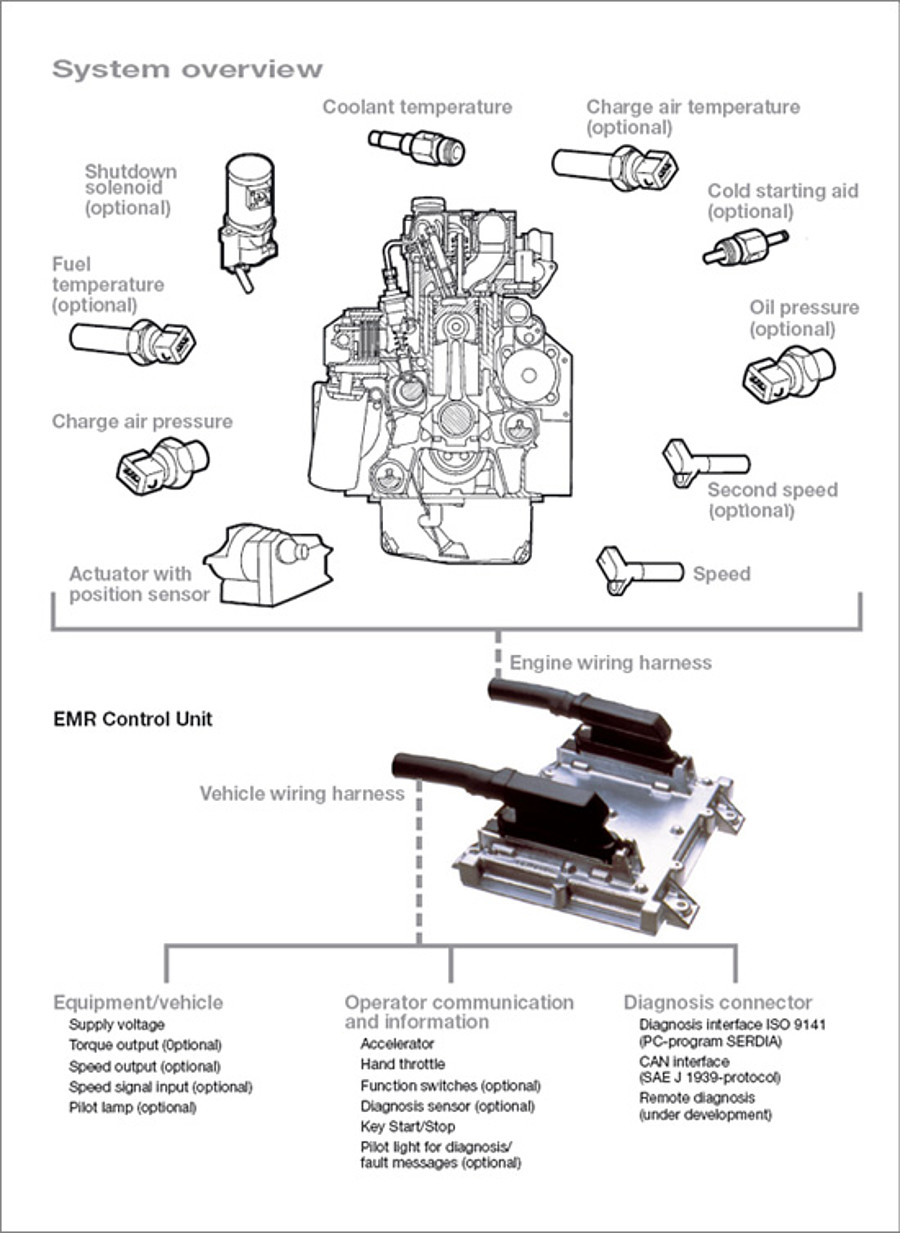 To purchase DEUTZ engines with DVERT hardware and software, contact your local DEUTZ distributor by clicking here.