DEUTZ® Corporation Showcasing Service Solutions at ARA Rental Show 2018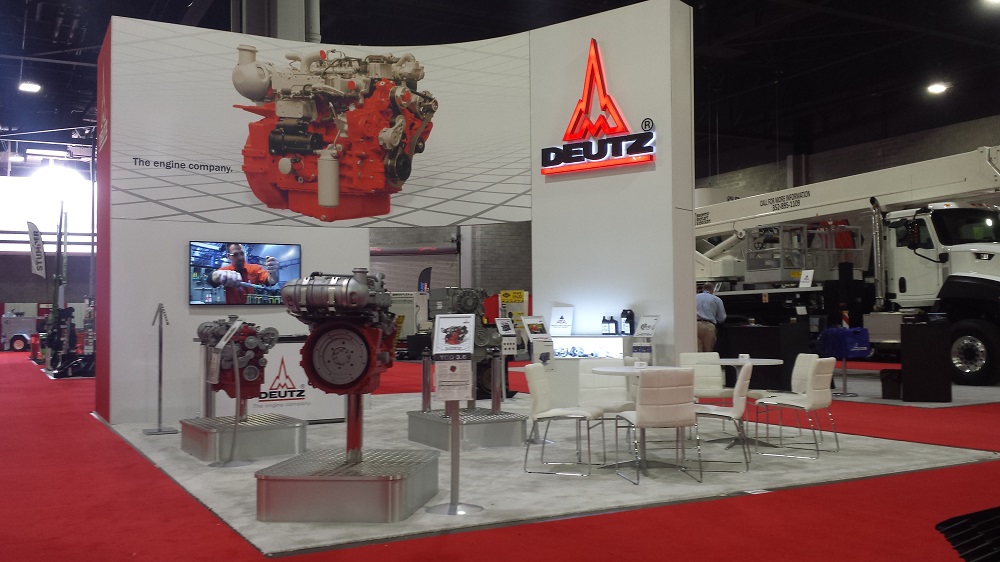 Company will exhibit at Booth #6053, February 19-21 in New Orleans
NORCROSS, GA (February 16, 2018) -- DEUTZ Corporation is preparing for its upcoming exhibit at the American Rental Association (ARA)'s 2018 Rental Show. This year's event is scheduled for February 18-21 with educational sessions on Sunday and the actual trade show commencing on Monday. The show will be held at the Ernest N. Morial Convention Center in New Orleans.
"The Rental Show is a great opportunity for us to engage with our OEM customers one on one and learn how our engines and service teams are performing out in the field," said Robert Mann, DEUTZ Corporation president and CEO. "The rental industry continues to grow, and it's important that we produce the right engines and provide optimal support for the equipment manufacturers that supply this very important market."
At this year's Rental Show, DEUTZ plans to showcase multiple engine models from its extensive line, including the TCD 2.9 and TCD 3.6 Those attendees interested in a compact, ready-to-install engine for mobile machinery will want to check out the TD 3.6 Power Pack.
A DEUTZ Xchange engine will also be on display. DEUTZ completely remanufactures its Xchange engines to original blueprint specifications, providing a superior alternative to today's standard market engine rebuild.
The company will also feature a few notable services including the DEUTZ Service Locator App which swiftly connects users with their nearest, authorized DEUTZ distributors and dealers. Visitors to the booth will also be able to learn more about DEUTZ Genuine Parts and Fluids, as well as the company's Value Add Services that tailor DEUTZ engines to specific OEM needs while providing rapid turnaround and just-in-time deliveries as requested.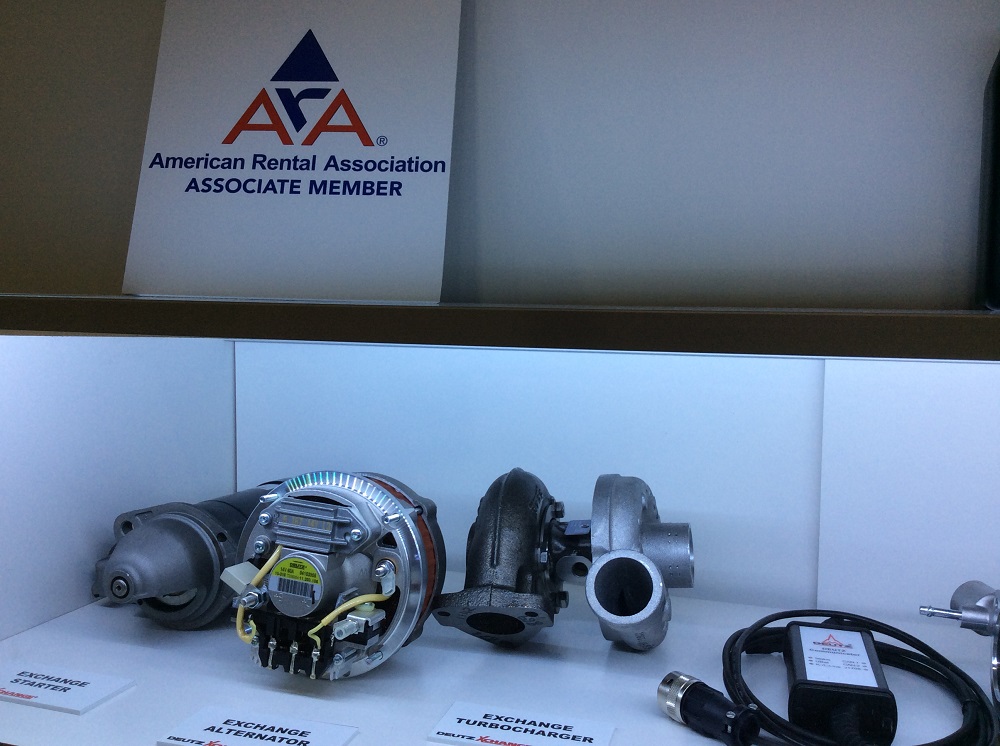 "Exhibiting at the Rental Show gives us a valuable chance to learn from our industry partners and discuss ways to improve and expand our products and services to best fit their evolving needs," said Steve Corley, chief sales officer for DEUTZ Corporation. "With Tier 4 Final's January 2019 deadline for engines falling between the range of 25 HP and 75 HP less than a year away, this show gives us the opportunity to showcase our engines and help OEMs in the equipment rental industry find efficient solutions to their diesel engine needs."
Learn more about DEUTZ engines and the product support that backs them by visiting with company representatives at World of Concrete Booth N2637. Additional information about DEUTZ Corporation and its complete line of diesel and natural gas engines is available at www.deutzamericas.com.
ABOUT DEUTZ CORPORATION:
For more than 150 years, DEUTZ engines have supplied customized, cost-effective power to a broad array of machine types and market segments. The nine-millionth DEUTZ engine was produced in 2015. From its headquarters in Norcross, GA, DEUTZ Corporation, a subsidiary of DEUTZ AG, supports its product range of 30- to 700-hp diesel and natural gas engines. The company is committed to providing optimized power solutions from the drawing board to prototype to production release. The organization serves as a sales, service, parts, and application engineering center for the Americas, employing more than 200 people. DEUTZ Corporation also operates a value-added production facility for some of its key OEM partners, as well as an engine remanufacturing facility in Pendergrass, Georgia. Strategically located DEUTZ Power Centers and Service Centers are designed uniquely support both OEM partners and end users. For more information, visit www.deutzamericas.com.