DEUTZ® Corporation to Exhibit at World of Concrete (Booth N2637)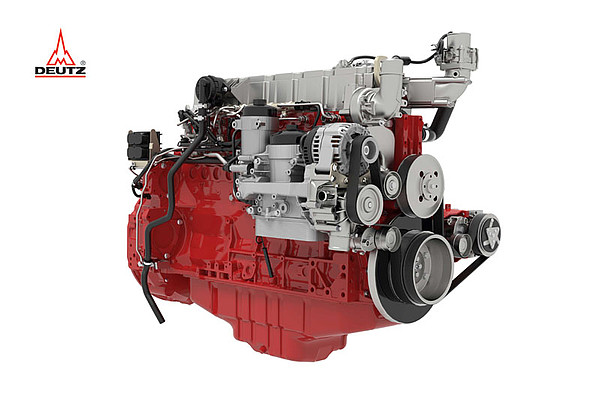 Norcross, Georgia, (January 26, 2015) – Final preparations are underway for DEUTZ Corporation's participation in the World of Concrete show. The annual show takes place this year from February 3-6, 2015, in Las Vegas, Nevada.
Steve Corley, Chief Sales Officer for DEUTZ Corporation noted, "The World of Concrete is always a great event for us, since it allows us to showcase our engines to literally thousands of commercial concrete and masonry construction professionals from around the world. Plus, attending World of Concrete allows us to spend some additional time with our valuable OEM partners."
Corley went on to say, "DEUTZ engines provide plenty of value to our customers. For instance, the new high torque version of our TCD 3.6 L4 engine means we can offer another highly cost effective solution for our customers. It avoids the need to install an expensive SCR system without compromising overall performance in many applications.
DEUTZ Corporation is also showing the one of their factory designed and assembled Power Pack configurations with the TCD 3.6 L4, illustrating the creative customized solutions, which are fully ready to run when our customers receive them."
DEUTZ engine models represented at the World of Concrete will include the following:
TCD 2.9L L4
75 hp at 2600 rpm
TCD 3.6L L4 Power Pack
130 hp at 2300 rpm
TCD 4.1L L4
154 hp at 2300 rpm
TCD 7.8 L6
335 hp at 2200 rpm
Dave Combs, Vice President of Distribution for DEUTZ Corporation added, "We enjoy participating at World of Concrete each year because it gives us a chance to discuss how well our engines are performing, as well as how our service network is supporting our engines in the field." Combs continued, "Be sure to stop by our booth to grab a cup of coffee, and discuss the power and service performance DEUTZ Corporation has to offer."
You may learn more about DEUTZ engines, and the product support that backs them, by visiting Booth N2637.
DEUTZ engines have played an important role in the mechanization and development of the Americas, since 1876. The first DEUTZ engines sold in the United States were marketed by Schleicher, Schumm & Co., in Philadelphia. This company was succeeded in 1894 by the Otto Gas Engine Works, also located in Philadelphia.
The DEUTZ engines were re-introduced to the North American marketing in 1951 by Diesel Energy Corporation, which later became a DEUTZ subsidiary in 1955, and its name was changed to DEUTZ Corporation in 1974.
DEUTZ Corporation is a sales, service, spare parts and application engineering center for the Americas, supporting the DEUTZ product range of 30 – 700 hp diesel and natural gas engines.
Headquartered in Norcross Georgia, a suburb of Atlanta, the organization employs over 175 people. In addition, DEUTZ Corporation operates an Xchange production facility in Pendergrass, Georgia.
More information about DEUTZ Corporation, as well as its complete line of diesel and natural gas engines may be found by visiting www.deutzamericas.com