DEUTZ® 74HP, High-Torque Engines Featured in New Skyjack Telehandler Range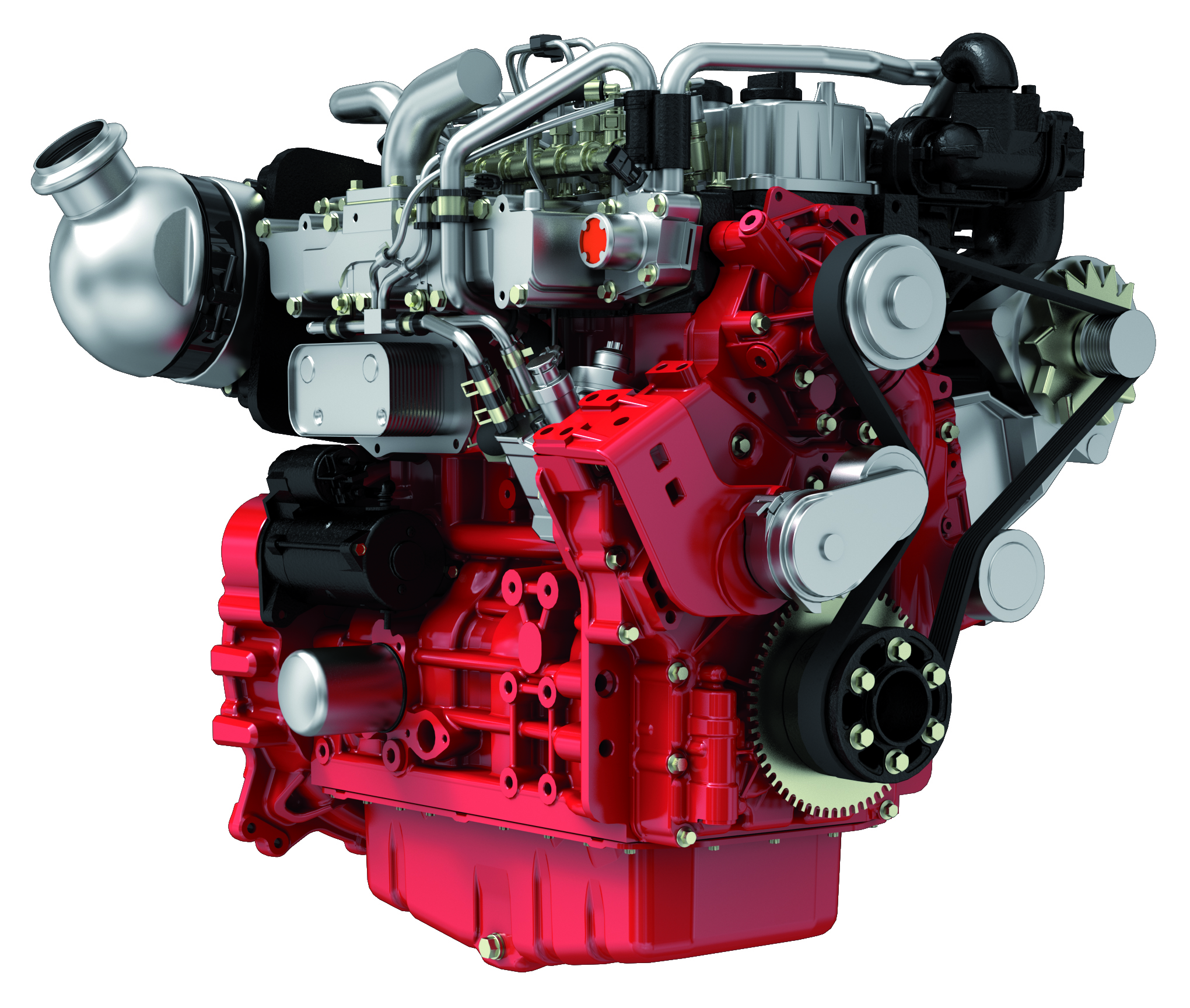 Engine lowers acquisition cost while providing powerful performance with less maintenance
Norcross, GA (July 19, 2016) -- Skyjack, Inc. has introduced a new telescopic handler range that features high-torque, 74hp, Tier-4-Final engines from DEUTZ. Thanks to these innovative engines, Skyjack is better able to provide customers with Tier-4-Final-compliant telehandlers that are simpler to operate and maintain while providing better overall value.
"To meet Tier 4 Final emissions standards, engines above 75hp range must incorporate a selective catalytic reduction (SCR) system with urea-based diesel exhaust fluid (DEF) injection," said Steve Corley, chief sales officer for DEUTZ Corporation. "As the complexity of these engines increases, the possibility for more machine maintenance that impacts productivity can occur, particularly in the rental market. As Skyjack has found, our 74hp TCD 2.9 L4 and TCD 3.6 L4 high-torque Tier-4-Final engines are excellent alternatives that don't compromise machine performance, offer cost benefits and are simple to maintain."
DEUTZ's 74hp TCD engines are able to provide high levels of torque that compensate for their lower horsepower, which is particularly useful for load-lifting machines like telescopic handlers. As a result, Skyjack's TH telehandlers can raise the same heavy loads and travel safely over the same rough terrain as telehandlers with engines of 100hp and above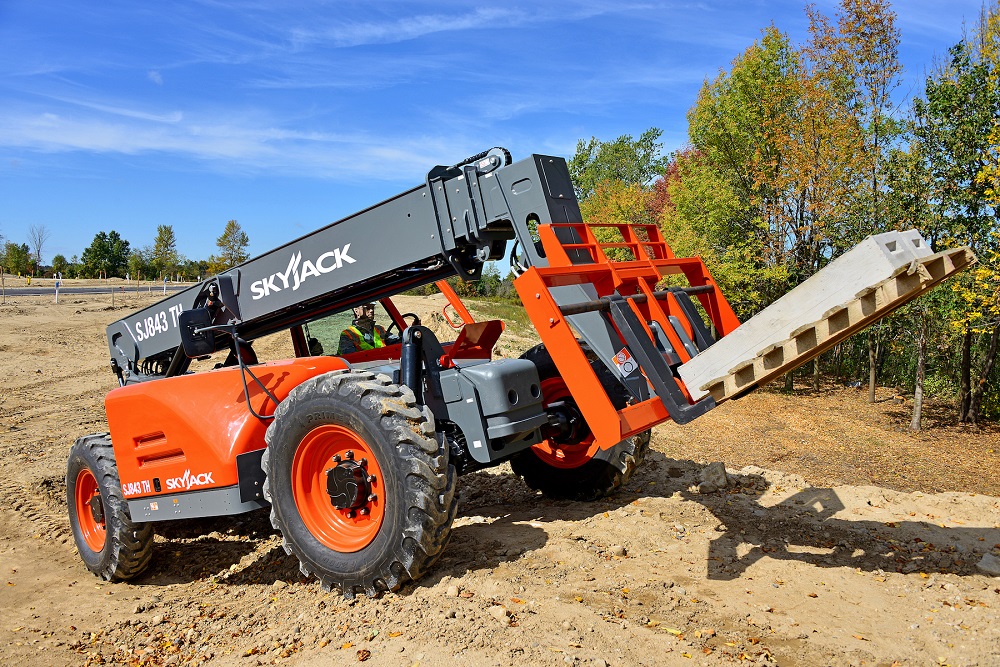 "Naturally, we looked at a number of engine manufacturers as we were developing our TH range," said Malcolm Early, vice president of marketing for Skyjack, Inc. "In the end, DEUTZ won out as the most reliable, notable company providing a high-torque, 74hp engine that met Tier-4-Final requirements. Their engines have been a key component in the successful launch of these new telehandlers."
According to Skyjack, the TH line was engineered to meet the broad requirements of the rental equipment industry while filling a gap in the telehandler market with "workhorse" machines that offer the features and versatility previously only found on premium units. While all of Skyjack's TH telehandlers come standard with DEUTZ 74hp TCD 2.9L or TCD 3.6L engines, buyers of two models—the SJ1044TH and SJ1056TH—can choose an optional 107hp DEUTZ TCD 3.6L engine. With the higher horsepower engine, these larger telehandlers provide similar function times, load handling and tractive effort as the 74hp models, but with greater acceleration available in third gear.
"Demand for the TH range has exceeded our expectations since its launch," Early said. "Even more importantly, rental customers who had never before purchased a Skyjack telehandler are now including them in their fleets. DEUTZ's worldwide service support, brand recognition and reputation for reliability have made them an ideal partner in the tough rental equipment market."
The new TH telehandlers are not the only Skyjack machines to use DEUTZ engines. The company's powered boom line has featured DEUTZ engines since 2006.
"We feel that the fact Skyjack continues to partner with us is a testament to the quality, reliability and innovation that we build into each and every engine we manufacture," Corley said. "We're dedicated to providing our OEM customers with a selection of engines that enables them to make the right choices for their machines."
To learn more about DEUTZ Corporation, as well as its complete line of diesel and natural gas engines, please visit www.deutzamericas.com.
ABOUT DEUTZ CORPORATION:
For more than 150 years, DEUTZ engines have supplied customized, cost-effective power to a broad array of machine types and market segments. The 9 millionth DEUTZ engine was produced in 2015. From its headquarters in Norcross, GA, DEUTZ Corporation, a subsidiary of DEUTZ AG, supports its product range of 30- to 700-hp diesel and natural gas engines. The company is committed to providing optimized power solutions from the drawing board to prototype to production release. The organization serves as a sales, service, parts, and application engineering center for the Americas, employing nearly 200 people. DEUTZ Corporation also operates a value-added production facility for some of its key OEM partners, as well as an engine remanufacturing facility in Pendergrass, Georgia. Strategically located DEUTZ Power Centers and Service Centers are designed uniquely support both OEM partners and end users. For more information, visit www.deutzamericas.com.