DEUTZ® Moves and Expands Value Add Production Operations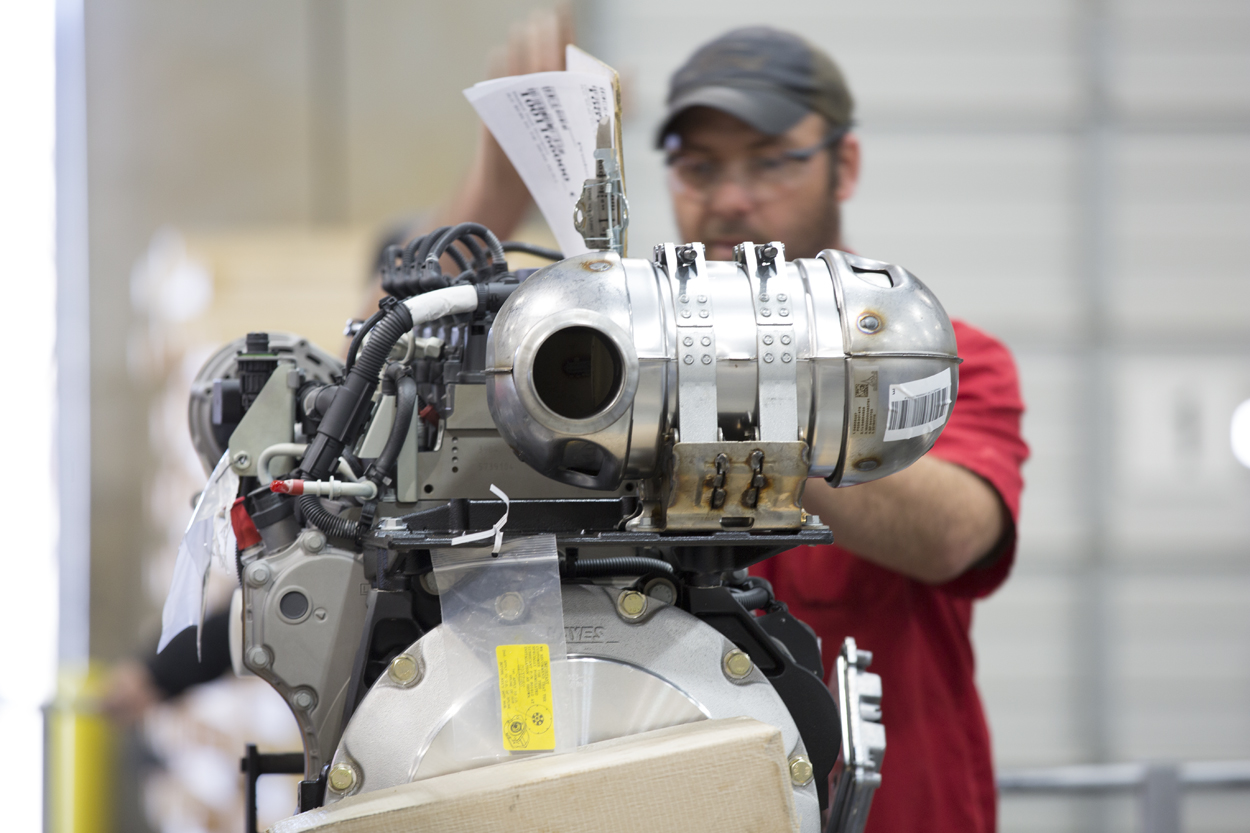 Norcross, GA (June 21, 2016) -- DEUTZ Corporation recently moved its Value Add production operation from Norcross, GA to a facility with a larger, 60,000-square-foot production area in Pendergrass, Georgia. As a result, DEUTZ has been able to increase the number of Value Add production lines from one to three. While the company already manufactures thousands of engines annually through its Value Add operation, the expansion will allow DEUTZ to increase production and serve even more OEM partners.
"Our Value Add lines allow us to provide customers with a high-value, customized engine solution," said Jim Smith, director of production operations at DEUTZ Corporation. "Moving our Value Add production lines to our new North Georgia location both increases our capacity and streamlines the overall production process."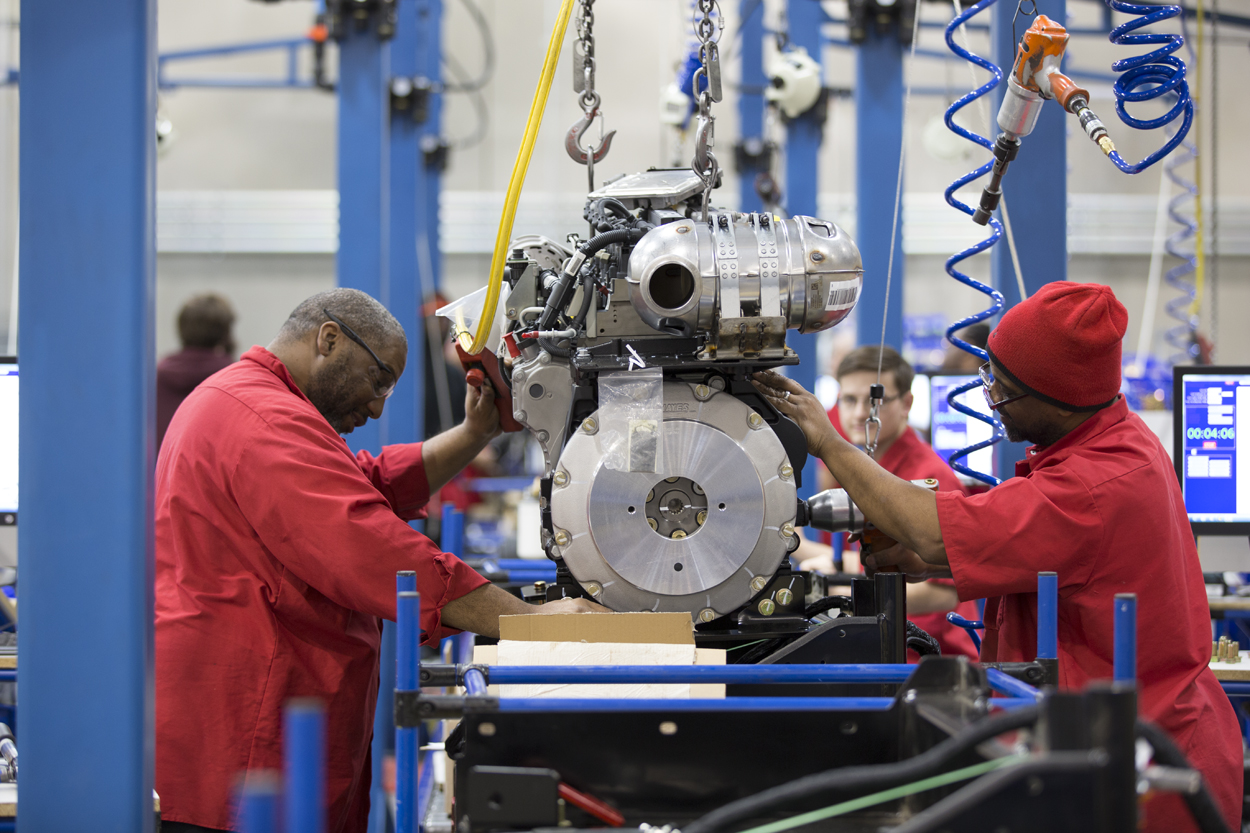 The DEUTZ Corporation Value Add production operation uses base engines delivered from Germany and provides modification adjustments according to each OEM customer's specific requirements. OEMs can choose to provide their own design specifications, or rely on the expertise of DEUTZ's engineering team to design a custom-engineered solution. Whether it be a customer design or a DEUTZ Corporation custom-engineered solution, DEUTZ engineers work closely with the OEM partner's engineers throughout the entire process, optimizing customer resources while reducing design complexity and risk.
"To make the process more efficient, we've introduced a number of important 'lean manufacturing,' waste-reducing concepts to help to take the operation from a batch-build operation to a one-piece-flow operation," Smith added. "Our redesigned work stations ensure that the necessary tools, materials, and documentation are close at hand. This has reduced cycle times by twenty-five percent and increased the line's ability to run a wider variety of products."
The Value Add line's one-piece flow operation benefits the OEM's assembly line, reducing the amount of labor that would otherwise be required to prepare the engine for the machine. And, as part of the DEUTZ Value Add package, customers receive not only the engine, but service, warranty and aftermarket support as well.
"We purchase a significant amount of components and parts each year," said Robert Mann, president and CEO of DEUTZ Corporation. "By relocating our operation to Pendergrass, we're now able to offer additional expertise and cost savings to an even greater number of our OEM partners. And, because we're able to manage many of the complex manufacturing aspects, our cus¬tomers can focus all their attention on their own products, rather than on the engine manufacturing and installation process."
To learn more about DEUTZ's Value Add production, or any of the company's many other engine products and services, visit www.deutzamericas.com.
ABOUT DEUTZ CORPORATION:
For more than 150 years, DEUTZ engines have supplied customized, cost-effective power to a broad array of machine types and market segments. The 9 millionth DEUTZ engine was produced in 2015. From its headquarters in Norcross, GA, DEUTZ Corporation, a subsidiary of DEUTZ AG, supports its product range of 30- to 700-hp diesel and natural gas engines. The company is committed to providing optimized power solutions from the drawing board to prototype to production release. The organization serves as a sales, service, parts, and application engineering center for the Americas, employing nearly 200 people. DEUTZ Corporation also operates a value-added production facility for some of its key OEM partners, as well as an engine remanufacturing facility in Pendergrass, Georgia. Strategically located DEUTZ Power Centers and Service Centers are designed uniquely support both OEM partners and end users. For more information, visit www.deutzamericas.com.