DEUTZ® Names Greg Tremaine Regional Business Manager for the Southwest, Rocky Mountain, Northwest and Intermountain Regions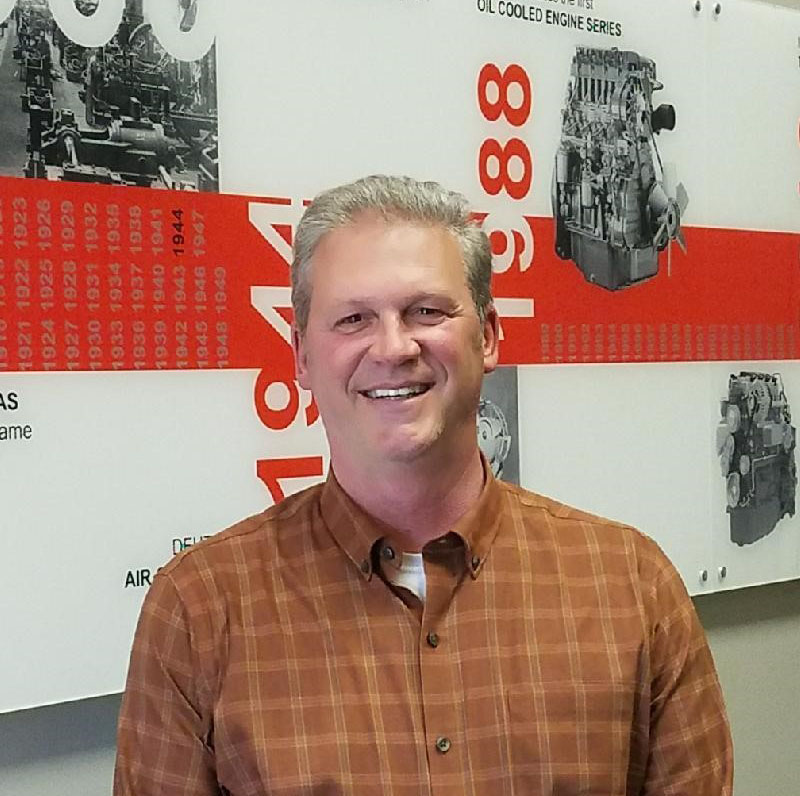 NORCROSS, GA (March 13, 2018) -- Greg Tremaine is DEUTZ Corporation's new regional business manager. Tremaine will be responsible for developing and maintaining sales of new DEUTZ engines, Xchange remanufactured engines and genuine DEUTZ parts in the Southwest, Rocky Mountain, Northwest, and Intermountain regions of the United States.
Tremaine will also support OEMS in those regions and work closely with DEUTZ distributors and dealers, training and coaching them on DEUTZ products, features and benefits. His primary accounts will include DEUTZ distributors Smith Power Products, Inc., United Engines and Stewart & Stevenson.
Tremaine brings 35 years of engine knowledge to DEUTZ, with expertise that ranges from construction equipment to specialty mining machinery. Throughout his career, he has held positions in service, sales and sales management. Tremaine most recently served as a business development manager for Smith Power Products, Inc. in Salt Lake City, Utah. From 1996 to 2015, he worked at DEUTZ as a business development manager and has also held positions within the Cummins distribution network.
"Greg's engine experience and extensive sales background make him an ideal fit for our organization," said John Dutcher, director of regional sales for DEUTZ Corporation. "His role throughout this large sales territory will be extremely important as we continue to introduce new products and extend our presence in that market. We're very pleased to welcome him back to the DEUTZ family."
To learn more about DEUTZ Corporation, as well as its complete line of diesel and natural gas engines, please visit www.deutzsupport.com
ABOUT DEUTZ CORPORATION:
For more than 150 years, DEUTZ engines have supplied customized, cost-effective power to a broad array of machine types and market segments. The nine millionth DEUTZ engine was produced in 2015. From its headquarters in Norcross, GA, DEUTZ Corporation, a subsidiary of DEUTZ AG, supports its product range of 25- to 830-hp diesel and natural gas engines. The company is committed to providing optimized power solutions from the drawing board to prototype to production release. The organization serves as a sales, service, parts, and application engineering center for the Americas, employing nearly 300 people. DEUTZ Corporation also operates a value-added production facility for some of its key OEM partners, as well as an engine remanufacturing facility in Pendergrass, Georgia. Strategically located DEUTZ Power Centers and Service Centers are designed uniquely support both OEM partners and end users. For more information, visit www.deutzamericas.com.