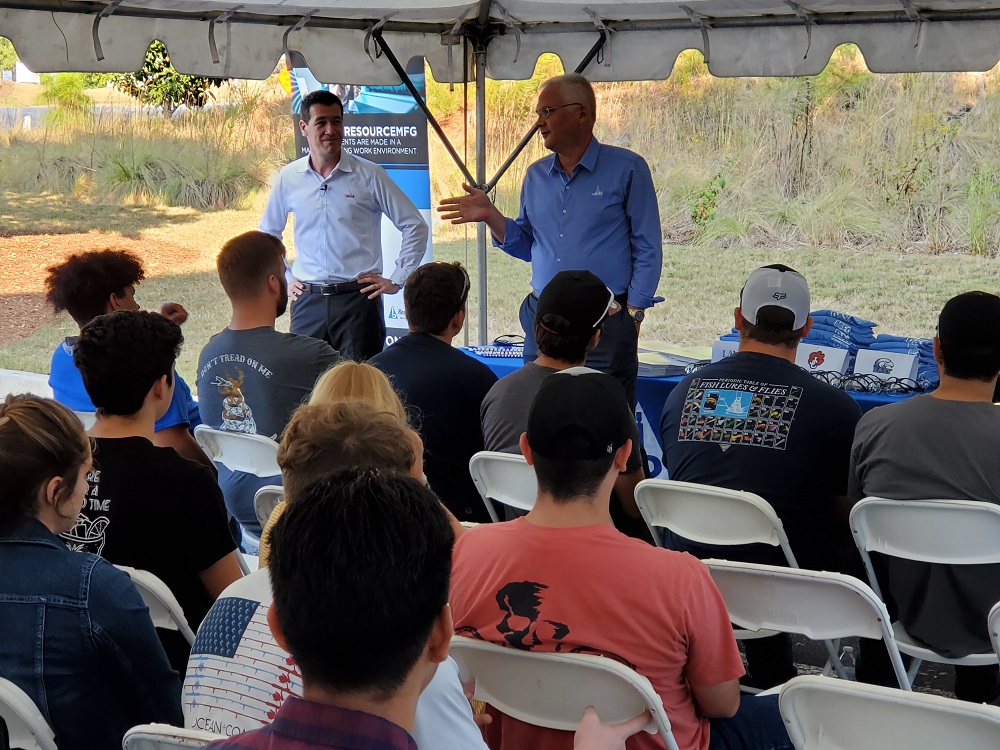 DEUTZ CORPORATION HOSTS MANUFACTURING DAY FOR AREA STUDENTS AT PENDERGRASS FACILITY
PENDERGRASS, GA (Oct. 8, 2019) – On Wednesday, October 2, 2019, DEUTZ Corporation partnered with ResourceMFG, an EmployBridge Company, to host Manufacturing Day (MFG DAY) for approximately 40 students from nearby Jackson County Schools and Lanier Technical College. Created by Founding Partner Fabricators and Manufacturers Association, International in 2012 and now produced by the National Association of Manufacturers (NAM), MFG DAY connects the nation's future workforce with potential employers and presents manufacturing careers in a more positive light. In 2018, 275,000 people participated in nearly 3,000 MFG DAY events across North America.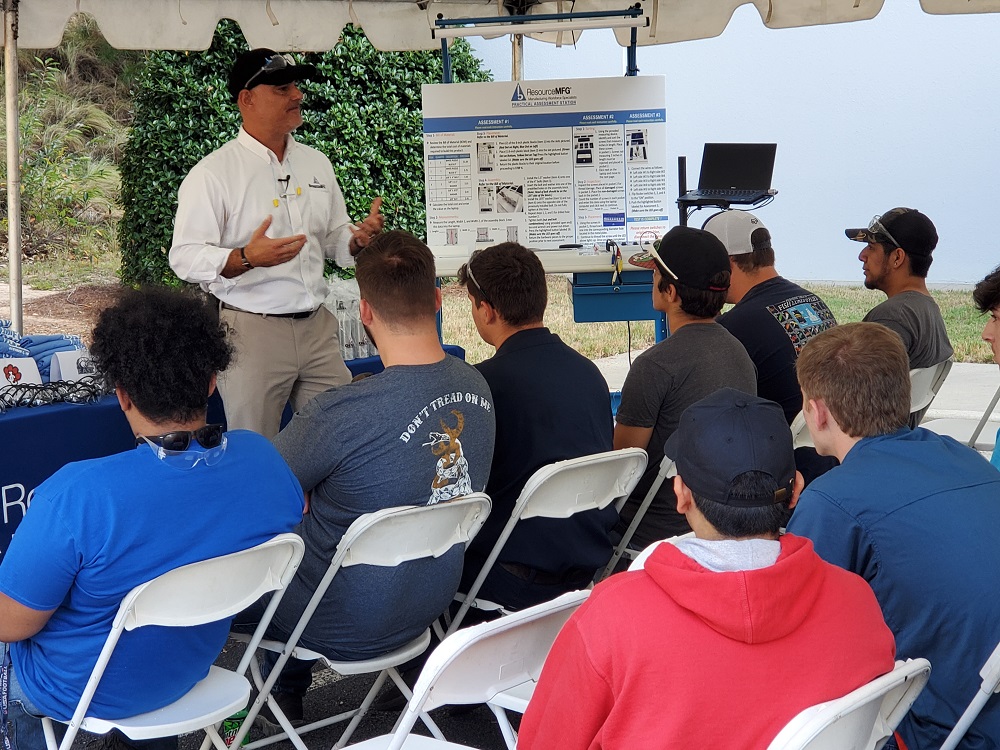 "We were very pleased that these students came out to see our facility," said Jim Smith, director of production operations for DEUTZ Corporation. "It was a chance for students in the Pendergrass area to see career options that are innovative and impactful by showing them the exciting work that takes place at DEUTZ. We look forward to expanding this celebration for next year and connecting with more of the Pendergrass area's future workforce."
Industry sources say that an estimated two million manufacturing jobs will go unfilled over the next decade due to companies' inability to find talent with the required skills. Five years ago, several leading industry organizations determined the best way to combat this malady and reverse the negative misperceptions people may have about manufacturing jobs and careers is to literally show them "up close and personal" the exciting work that takes place at plants across the U.S.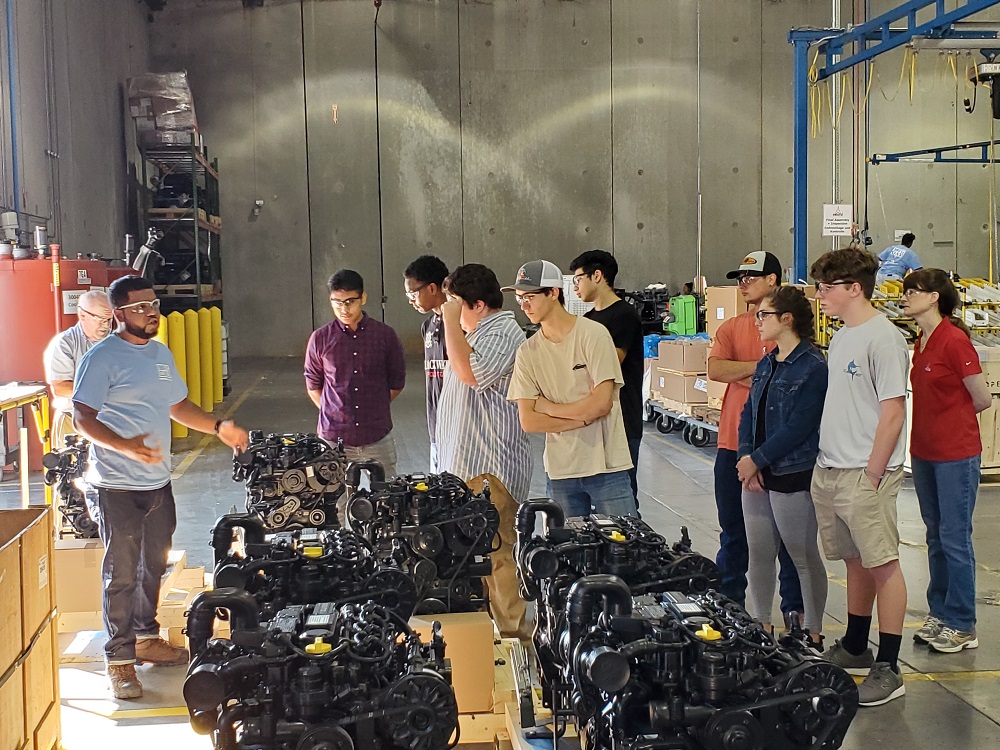 "ResourceMFG is pleased to collaborate with DEUTZ to close the ongoing skills gap in manufacturing and introduce opportunities to the next generation of blue collar workers," said Alex Vasquez, division vice president of ResourceMFG. "The MFG Day event at DEUTZ was a small victory against the gap, and the students, our bright future minds, who attended were impressive."
Adrienne Merritt, human resources specialist for DEUTZ Corporation, agreed that MFG Day was a success for all involved. "Today was a wonderful opportunity for DEUTZ to showcase our Pendergrass facility to students and faculty from Jackson County area high schools and Lanier Technical College. I was pleased to see the enthusiasm and interest among the students as they toured our operations and interacted well with our staff. We are extremely pleased to have hosted this MFG DAY event and hope we were able to bring a greater awareness of manufacturing as a successful career path."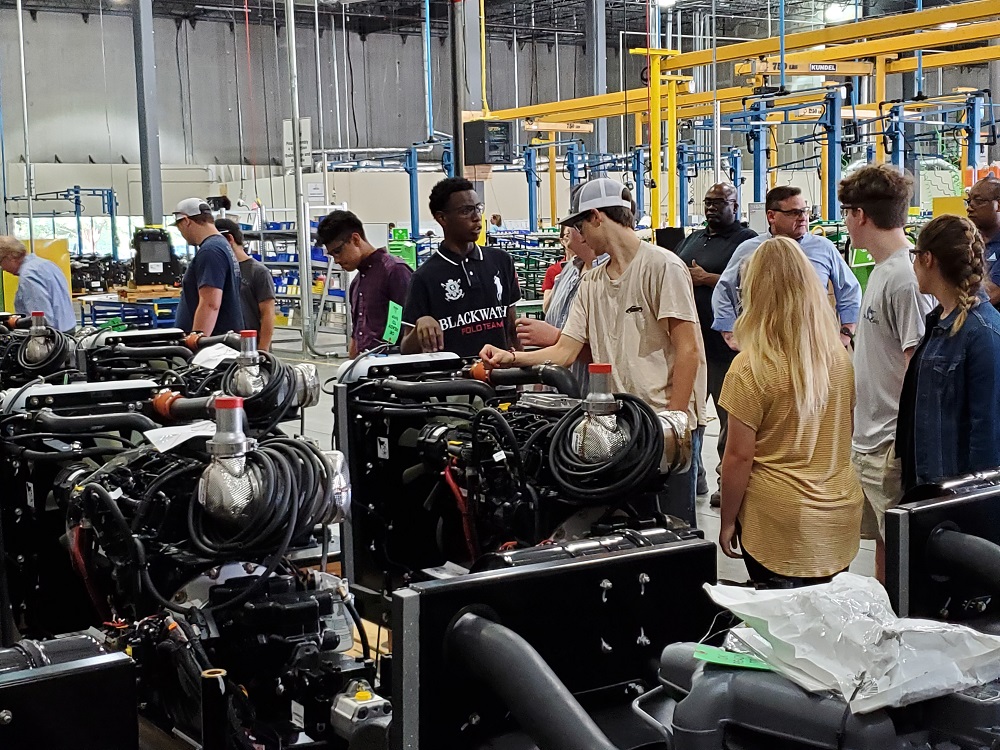 ABOUT DEUTZ CORPORATION:
For more than 150 years, DEUTZ engines have supplied customized, cost-effective power to a broad array of machine types and market segments. The nine millionth DEUTZ engine was produced in 2015. From its headquarters in Norcross, GA, DEUTZ Corporation, a subsidiary of DEUTZ AG, supports a broad range of engines with capacities up to 620 kW that are used in construction equipment, agricultural machinery, material handling equipment, stationary equipment, commercial vehicles, rail vehicles and other applications.
The company is committed to providing optimized power solutions from the drawing board to prototype to production release. The organization serves as a sales, service, parts, and application engineering center for the Americas, employing nearly 300 people. DEUTZ Corporation also operates a value-added production facility for some of its key OEM partners, as well as an engine remanufacturing facility in Pendergrass, Georgia. Strategically located DEUTZ Power Centers and Service Centers are designed uniquely support both OEM partners and end users. For more information, visit For more information, visit www.deutzamericas.com.